Their main objective was to build a marine terminal to transport coal through the city, raising fears of increased air pollution
Last spring, an unusual meeting took place in Oakland, California, between the NFL star Marshawn Lynch and fossil fuel company executives who are seeking to build a marine terminal that would ship millions of tons of coal through the city each year. According to one of the investors who set up the meeting, its purpose was to discuss using project revenues to fund local charities.
Nothing came of it, but over the past year the coal terminals backers have set up dozens of similar gatherings with city officials, pastors, labor leaders, and other influential locals as part of a broader lobbying campaign to overcome opposition to coal, according to documents recently obtained by the Guardian.
Their main objective, according to internal company records made public as part of a recent bankruptcy, is to convince Oaklands leaders to drop a legal appeal against the project.
If the marine terminal is built, environmentalists fear that dust and diesel emissions from trains as many as three 100-car trains arriving each day with coal from mines in Utah and other states will pollute San Francisco Bay area neighborhoods where children already suffer from elevated rates of asthma.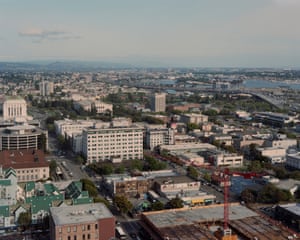 Source: http://www.theguardian.com/us