The Liverpool midfielder talks to Donald McRae about the trouble with refereeing technology, the title race and why he talks in Spanish in his sleep
Before we explore the unglamorous roots of this story, James Milner captures the pain and glory of losing and winning a Champions League final and sails through the ebbs and flows of a Premier League career that has lasted 17 years so far. He voices his contempt for VAR and celebrates his insistence on talking in Spanish to his children. Milner also reveals that he and Andy Robertson, his Liverpool teammate, have used a sleep-talking app which proves that Milner speaks in Spanish while asleep.
These topics are addressed in an entertaining book called Ask a Footballer. The footballer in question is Milner, who has made the sixth-most appearances in Premier League history while subverting his image from being parodied as the most boring man in football to becoming one of the most interesting players in the game. Milner answers a series of open-ended questions put to him, mostly by fans, and uses the concept to expand on his distinctive career.
His early years were very different to the path followed by pampered young footballers today. He was 16 when he made his Premier League debut for Leeds in 2002 and the character of Milner was sealed in those gritty days. Hundred percent, he says. I was playing in the Premier League and still cleaning the under-18s captains boots. I was scoring goals in the Premier League but, after the game, Im picking up the kit, taking the dirty slips to the bus with the kitman. I had to make tea on the bus. After 20 games in the Premier League, with a few goals, the kitman said: Go on, get on the bus. That made me feel so good. But it gave me such hunger and you knew your place.
It definitely helped me and theyre good values that I wish were still in the game. It would help young players. Theyre now looked after amazingly well but theres more scrutiny on social media. In some ways they probably have it harder than we did as kids.
Milner sounds pragmatic rather than wistful when pointing out that dressing rooms are now much quieter and more sanitised. But his remorseless professionalism has not cost him his wit or honesty. He still speaks in unvarnished detail when, like here, he is relaxed during an hour-long interview and I ask him about VAR: Im not a fan at all.
Milner grins when I remind him that, in his book, he says he hates VAR. Yeah. Its in writing. So well go with that. It might just be the old school part of me but I think theres still too much debate around VAR. Goal-line technology is incredible. Instant decision. Black and white. But its very hard to use VAR when youve still got opinions on the decisions and the atmosphere is being ruined. You score, theres an explosion of noise and then its VAR. You wait. Is it a goal?
I had the experience of a penalty the other week [when Milner scored a much-delayed last-minute spot-kick to win the game against Leicester]. That was a new experience as theyre debating if its going to be a penalty. I think theres use for it if we can improve it. But football is a game of human error on the field and in officiating as well. They have a very tough job and Im all for making their lives easier but not at the expense of the flow of the game. If the VAR took away controversy Id back it 100%. But were still having discussions about VAR. I dont think many footballers feel differently.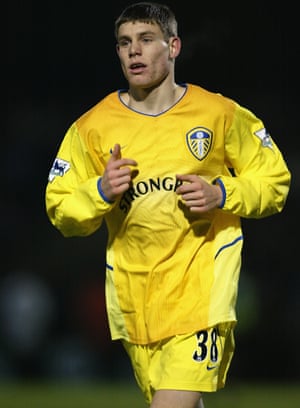 Source: http://www.theguardian.com/us