Civilian casualties are mounting as opposing sides deploy cheap Turkish and Chinese-made aircraft
The use of lethal drones was once an area dominated by the US, but has spread rapidly, drawing in new conflicts and causing more civilian casualties as warfare is revolutionised.
The principal battleground is Libya, where both sides in the ongoing civil war are trying to gain air superiority with cheap Chinese-made craft run by the United Arab Emirates on one side, and equally inexpensive Turkish-made drones on the other.
Libya is ground zero for drone wars, said Chris Cole, who runs the Drone Wars research group. A complex network of countries are involved and nobody is precisely sure who is doing what.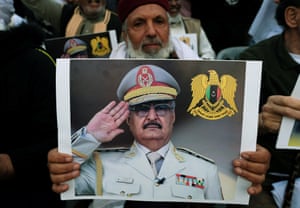 Source: http://www.theguardian.com/us