Gareth Bale had been blissfully unaware that Boris Johnson was running the UK but now the country has blown a prime cloning opportunity to reclaim its lost innocence
Why did they do it? What honestly possessed the newspaper journalist who discovered that Gareth Bale didnt know the identity of the UK prime minister to tell him who it was?
If you missed this, affable Real Madrid malcontent Gareth Bale gave an interview to the Daily Telegraph this week, in which he revealed: I dont even know who the prime minister is any more. I havent got a clue. It was at this point that the interviewer informed him that it was Boris Johnson. BUT WHY, THOUGH? Why was Gareth Bales immaculateness taken from him? We had found him the last pure Briton. He currently lives in Spain, but these are minor details.
Gareth Bale was arguably the last of his kind, our Kung Fu Panda, the sole unknowing survivor of the banterpocalypse that wiped out the innocence of the rest of UK civilisation when Boris Johnson took office. A lot like Last of the Mohicans, only with man-buns. And unlike comparable historical figures King Kong, Wall-E, various Jedi, Vin Diesel in the Chronicles of Riddick Gareth didnt even have survivor guilt or a loathing of his solitude. He simply didnt know or care why he walked alone. As he told the Telegraph: I follow the golf, thats about it. I can tell you whos No 1 in the world?
Thank you. Perhaps later. We already knew that Gareth had been nicknamed the Martian by some of his Real Madrid teammates, in reference to his remoteness. For Team UK, Bale was the final adult entity to be untainted by the knowledge of what we have become, by the knowledge of the creature that leads us, by the memory of what got us to that previously unthinkable state of affairs, and by the immeasurable psychic burden of all of the above. And yet the Telegraph just went and offered him the fruit of knowledge like it was a touchline water bottle. Naturally, Gareth was never going to be able to distil the latter scale of lapsarian horror into his reply, so when he got told who the prime minister was, he went with: Well, there we go. I didnt know that. I thought he was the mayor?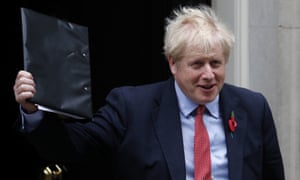 Source: http://www.theguardian.com/us